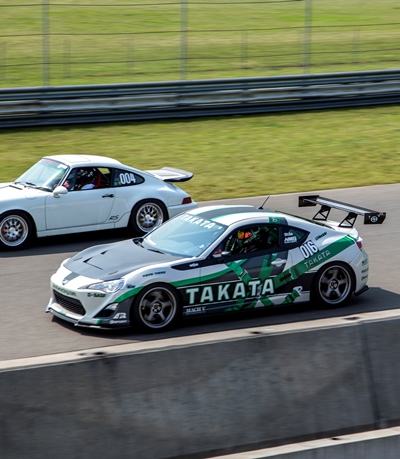 TAKATA Scion FR-S testing at Circuit Mont-Tremblant
This past weekend the crew from HMS Motorsport spent two days and 42 laps testing the TAKATA Racing Scion FR-S. The car ran strong on E85 fuel with no issue powered by the new GReddy Racing Turbo Kit pushing out 380whp. The new Mach V Motorsports Wicked Awesome Wheels matched with Toyo Tires Slicks matched the handling requirements.

June 22, 2014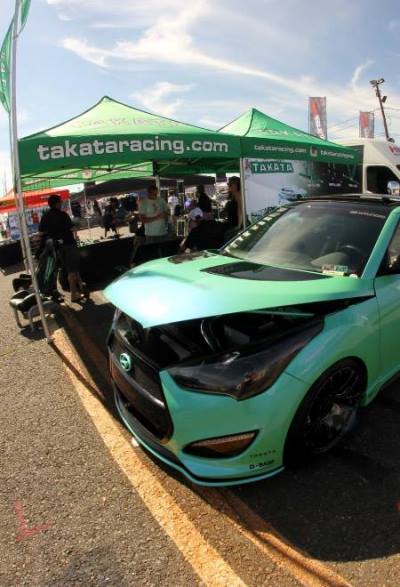 Formula D New Jersey 2014 - TAKATA Racing Booth
We had the opportunity to enjoy a great Friday and Saturday of professional drifting by the likes of Vaughn Gittin Jr., Chris Forsberg, Fredric Aasbo, and Ken Gushi. The 440hp Hyundai Veloster Turbo was located in the TAKATA Racing booth and drew a serious crowd. A sell out crowd was in-store again this year on the final day of racing crowning Fredric Aasbo the win, his first with Formula D.

June 9, 2014
Wicked Big Meet 2014 - TAKATA Scion Turbo FR-S
This past Sunday the TAKATA Racing Scion Turbo FR-S featuring the new GReddy turbo kit was in the TAKATA booth at Wicked Big Meet 2014. We have added a fully build engine and now pushes out 393whp @19psi after Visconti Tuning touched the car. It was a great show and can't wait to see how the FR-S performs on the track in the coming weeks.