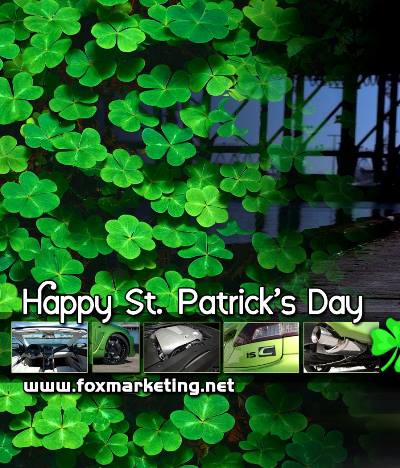 Happy St. Patty's Day from Fox Marketing
We want to wish everyone a safe and happy St. Patty's Day from all of us here at Fox Marketing!!

March 15, 2014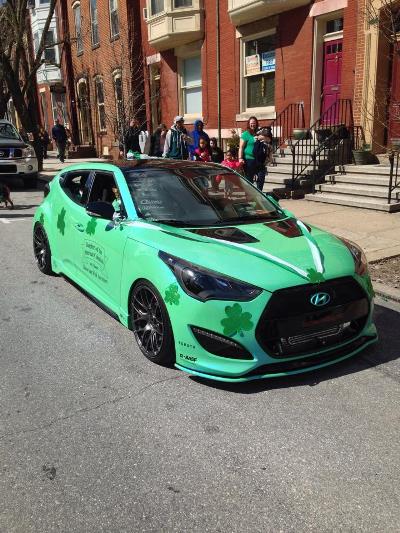 York St. Patty's Day Parade - Hyundai Veloster Turbo
Had an awesome time at the 2014 York Saint Patrick's Day Parade representing our Irish Heritage. You could tell that everyone wanted to be outside since it was a terrible winter with temperatures in the mid 60's. Over 10,000 people flooded the city streets for this 31st annual event and many viewed LIVE on TV at home.

February 17, 2014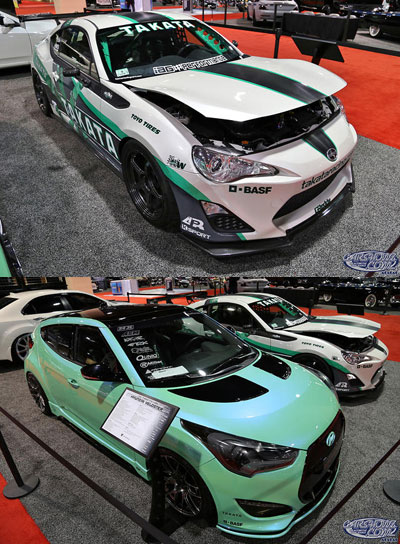 2014 Philly Auto Show - TAKATA FR-S | Veloster Turbo
Feb 8-16 - This year at the 2014 Philly Auto Show we had the opportunity to have a 20x20 booth inside the DUB Show area. We showcased the TAKATA Racing newly supercharged Scion FR-S that we designed for the brand, and also debuted our new SEMA project Hyundai Veloster Turbo. Both vehicle were bombarded with questions from the BASF Paint to the supercharger on the FR-S. Another packed show with over 300,000 in attendance of the nine days. We can't wait till next year - it's a must see.