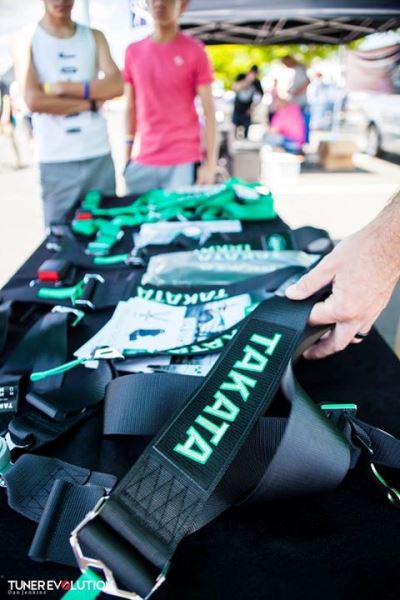 TAKATA Racing Booth at Panda Junction
Panda Junction is a huge car meet located at Ripken Stadium in Aberdeen, MD. which was held May 2 this year. Over 1,600 cars showed up and Brian was on hand manning the TAKATA Racing booth.

February 3, 2015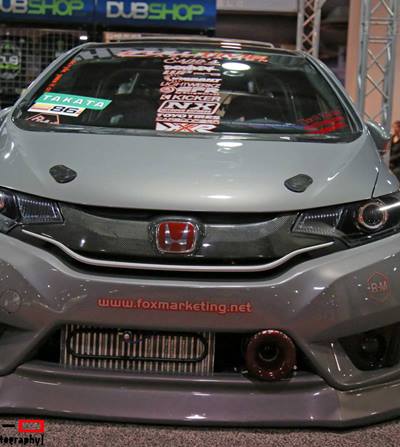 2015 Philly Auto Show - Turbo Honda Fit
For the past couple of years we have had the opportunity to have a booth space inside the DUB Section at the Philly Auto Show. This year was no different when we called Kenny Vinces to bring out his Fox Marketing backed 2015 Honda Fit for display. This car features many great products from TAKATA Racing, BASF R-M Diesel Smoke Paint, and powered by a Borg Warner EFR6258 Turbocharger. If you are in town check out this car and others.

December 7, 2014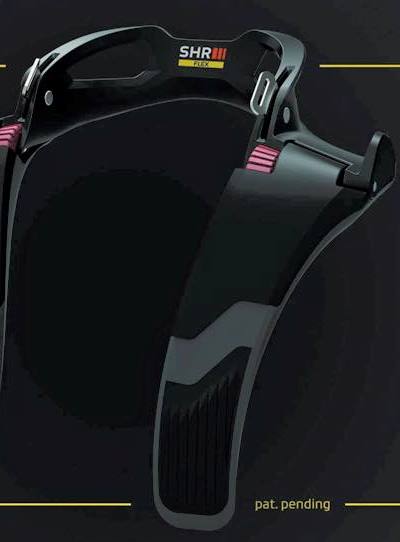 PRI 2015 - Schroth Racing SFR Flex
At PRI 2015 in Indianapolis Schroth Racing will introduce their new SFR Flex for racing, drifting, dirt track, NASCAR, or circle track drivers. This new Head Restraint Technology we predict will cost half the price of the competitive HANS Device. Look for more information at schrothracing.com/sfrflex